Our office is now open for urgent, maintenance, and new cases!
We have Covid-19 screening questions, our staff is wearing masks, increased sanitizing, front desk plexiglass, and an ActivePure air filtration system to help keep you safe!
Call Dr. Chad Renwick at 952-891-1955 or request an appointment on-line by clicking below
Dr. Renwick is a licensed chiropractor serving Burnsville and the surrounding communities. Our friendly wellness team at Burnsville Family Chiropractic is dedicated to specific solutions that target each persons unique healthcare needs. These may include spinal manipulation, acupuncture, therapies, nutrition counseling, and others. You may be experiencing back pain, neck pain, headaches, muscle tightness, or other health issues. You may need pain relief after being involved in an automobile accident, experiencing a work injury, or a sports injury to name a few. Even if you are looking to achieve overall better health, our chiropractic team can help you reach your wellness goals. On your first visit to our office, you will receive a full evaluation to determine if chiropractic care is right for you. If so, we can develop a chiropractic care plan that is specific to your condition and health goals.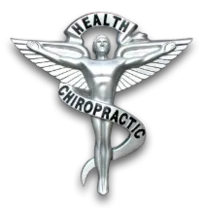 Call for an appointment today 952-891-1955
Dr. Chad Renwick D.C. - Chiropractor
Lisa Renwick B.S., C.T.W.F.N. - Nutrition Consultant
Burnsville Family Chiropractic
13786 Frontier Ct., Burnsville, MN 55337